The Garden of Gethsemane is where Jesus asked his disciples to pray with him the night before his crucifixion. At St. John's we follow that command with a vigil on Maundy Thursday.
Again this year, we will keep vigil in our individual homes. Our Gethsemane Watch will begin at 9:00 p.m. on Maundy Thursday (April 1) and end at noon on Good Friday (April 2), right before we worship together. A Good Friday service will be held in the church at 12:10 p.m. or you are welcome to join us online.
The St. John's Order of the Daughters of the King invites everyone to sign up for the hour of prayer. Use the link below to view the signup. Our goal is to have St. John's parishioners and friends praying throughout the night during our Gethsemane Watch, journeying alongside Jesus.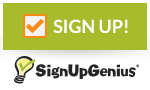 Click here to sign up!
(this hymn was recorded by St. John's choir members in early 2020)